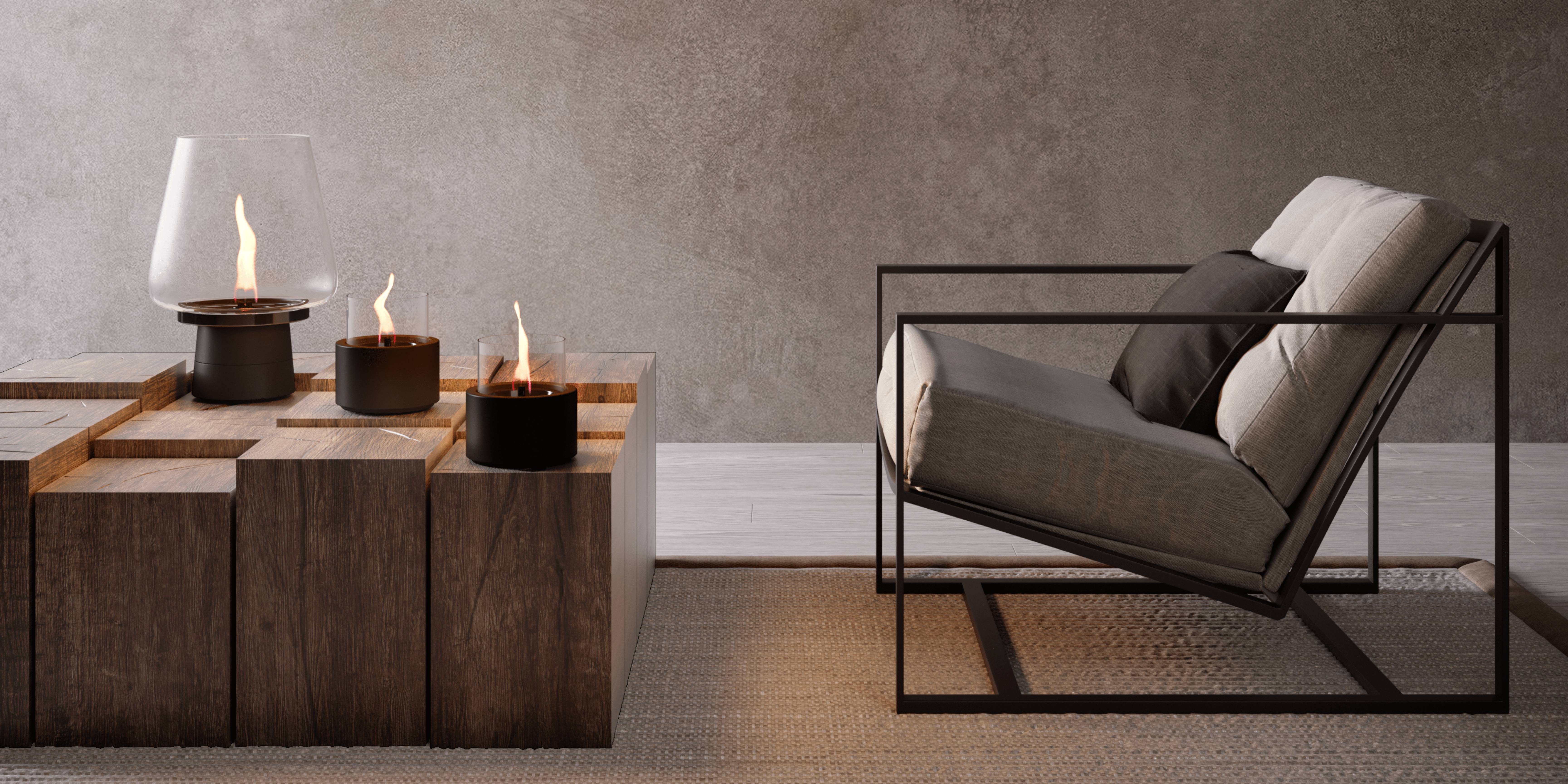 At TenderFlame, it's all about flames. The cleanest flames. We have one goal, and that is that everyone should be able to cozy up with cozy flames that do not pollute the air we breathe and that are not harmful to the environment.
We are working to keep our ecological footprint as small as possible. Everything we do must be done with care, and we must treat people and nature as responsibly as possible.
Our company is all about flames and we are a provider of small candles and large fireplaces, all with the same smart technology and all based on the same safe and clean fuel.
We are gaining more and more new friends and users throughout Northern Europe. There are already nearly 1,000,000 large and small wicks spreading joy and warmth in flats, on boats, in gardens and on balconies. And that gives us a warm feeling.
At TenderFlame we also work with different ambassadors. They have developed special product lines within TenderFlame. Curious who they are? Check them out below. 
We have developed flueless fireplaces, clean burning alternatives to tea lights and other small lights and clean eco-friendly flames for everyone who wants cosiness without smells and without having to worry about soot or particulates.
With Tenderflame you have cosiness and warmth. The flame is the most important thing and the heat is what you get. The largest burner delivers more than 2000W, as much as two normal electric radiators. And that does you good on bleak days.
Fortunately, there are increasingly strict requirements governing the way we treat the air we breathe, both indoors and outdoors.
Environmentally-friendly speed limits and bans on burning wood are just a few examples. Then it is good to know that a club of fire enthusiasts is working on developing and producing clean cozy flames with a non-burning wick that never runs out and a harmless fuel.